Et Cetera: weekly posts, in english, digging a little further | Season 01
Welcome to the third edition of Et Cetera, your series of posts that was supposed to be a newsletter! On this chapter, we'll read about HTML, about reasons to have a tech blog (yes, again!) and, as we're entering December, I decided to bring a little bit of entertainment and fun, through some podcasts I've listened and a TV show I'm currently watching. I know some of you may be in vacations these days so you could binge watch (or binge listen, does this exist?) them! Let's go!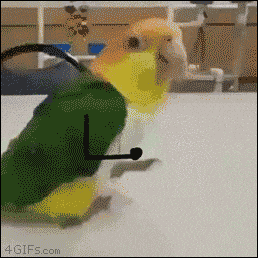 ---
It's never too late to talk about HTML, for any level of developers! This language is the backbone of a web page and sometimes, people may neglect it. This article talks about how important semantic HTML is, not only for page structure or screen readers, but also to make your code easier to understand and, consequently, to maintain. In addition, it provides you some tips on how to substitute general tags for semantic tags.
Idiom: English | Accessed at: 23/11/2020
Did you think I wouldn't talk about having a blog? You thought wrong, stupid! (References! 🤣) But yeah, here I am again, with four new reasons for you, about why you should start writing posts about your knowledge, opinions, solutions and everything you think you could document. Having a blog helps me to dig further for information and also helps in the way I structure some ideas in my head. It's very good, you guys should really give it a shot.
Idiom: English | Accessed at: 23/11/2020
📺 #3: Workin' Moms by Catherine Reitman and Philip Sternberg, at Netflix
As I told you in the first Et Cetera, I don't want to have children. I'm not against kids or anything like it, it's just… not my thing. Despite that, I'm completely loving this series. I know it have the word Moms in the title, but it's not just about it: it's about career, relationships, mental health… it's also very funny. I think even the boys should give this TV show a shot, because, in a very light way, will help you guys to understand what is like to be a woman and how much we struggle with situations that only a female has to deal with.
Idiom: English, with subtitles in many languages | Last watched: 20/11/2020
Following the recommendation above, I really would like you guys to listen this podcast's episode. When I first saw the title, I thought: this has nothing to do with me. But I've learned so much, and definitely, being able to have children can define a lot my career, even not wanting them. And that sucks. I hope that, by being able to understand why this happens and how things evolved until the present days, I can like… "hack" the system from inside, and break some stereotypes around women.
Idiom: Portuguese | Accessed at: 23/11/2020 | Also available at streaming services like Spotify, Apple Podcasts, Google Podcasts, etc.
🔊 #5: Praia dos Ossos, by Branca Vianna and Rádio Novelo
In Brazil, we have laws against feminicide – when a man kills a woman just "because she's a woman". But Praia dos Ossos tells us a story about when it was almost legal to kill women in defense of a man's honor. This podcast really took me out of my mind, and I kept thinking a lot about how the Brazilian judiciary keeps making up reasons to protect men when they abuse, torture, rape and/or kill women – like the expression Rape With No Guilt, used to absolve a rich white guy from raping a girl.
Idiom: Portuguese | Accessed at: 23/11/2020 | Also available at streaming services like Spotify, Deezer, Apple Podcasts, Orelo, Google Podcasts, etc.
---
📜 Related posts
📣 Minhas dicas para aprender novos idiomas
---
💌 A final message
Did you liked? Is there something you would like to add? Any constructive criticism? Feedbacks? Suggestions? Requests? Feel free to contact me through email (oli.pmatt@gmail.com), Twitter (@oliviamattiazzo), LinkedIn (/oliviamattiazzo) or the comment box right under this post! It will be a pleasure to talk with you!✨